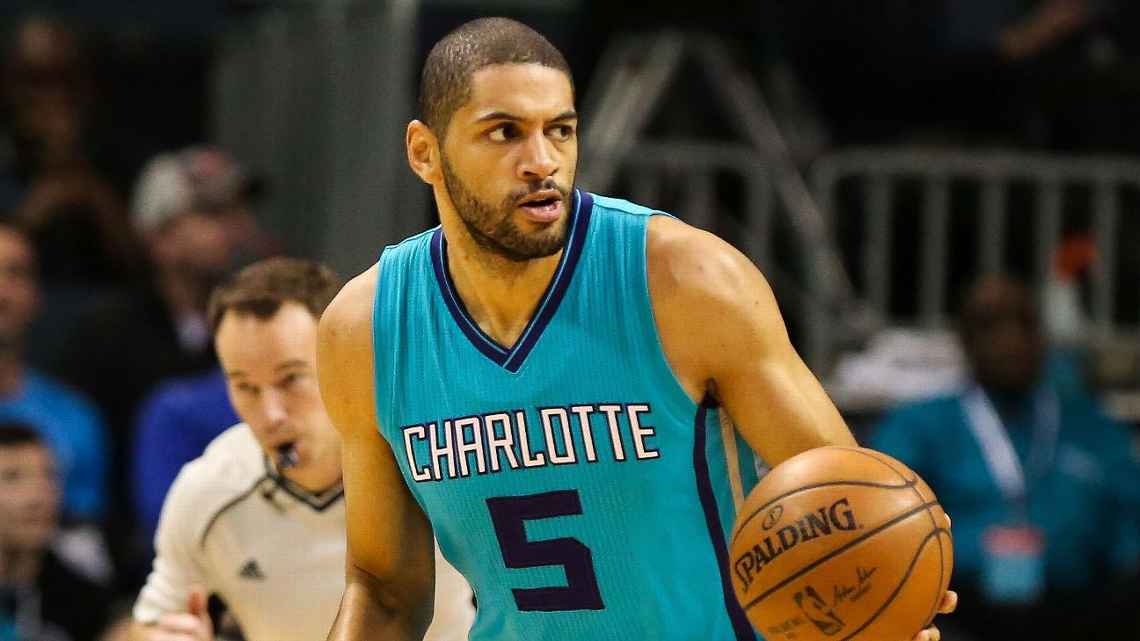 Hornets' Batum Undergoes CT Scan on Brain – Charlotte Hornets forward Nicolas Batum underwent a CT scan on his brain Wednesday as he deals with extreme migraine headaches. The team said Wednesday night the scan came back negative. Batum is day-to-day. A source said the migraines were described as "excruciating" and that it's "a scary period" for Batum, a nine-year veteran.
Bulls' Wade to Have MRI on Injured Right Elbow – Bulls guard Dwyane Wade will have an MRI on his right elbow after injuring it in the second half of Wednesday's 98-91 loss to the Memphis Grizzlies. Wade tried to play through the injury, but he was taken out of the game with 8:35 left in the fourth quarter and didn't return. He was wearing a sling in the Bulls' locker room after the game.
Also…
Suns to Sit Bledsoe for Rest of Season – The Phoenix Suns will sit point guard Eric Bledsoe, who has been battling knee soreness, for the final 14 games of the season, according to sources. Bledsoe sat out the Suns' 107-101 loss to the Sacramento Kings on Wednesday night in what was termed as a "management decision" by coach Earl Watson. Rookie Tyler Ulis started in his place and had 13 points and a career-high 13 assists.
And…
Memphis Grizzlies Chandler Parsons Out Indefinitely With  Left Knee Injury – Memphis Grizzlies forward Chandler Parsons, the team's biggest offseason free agent acquisition, is out indefinitely because of a partial tear of the meniscus in his left knee. The Grizzlies said in a statement Monday before their game against the Milwaukee Bucks that they are still evaluating the injury to take "the appropriate course of action." Parsons, who signed a four-year, $94 million contract over the summer, has had two surgeries on his right knee within the last two years.