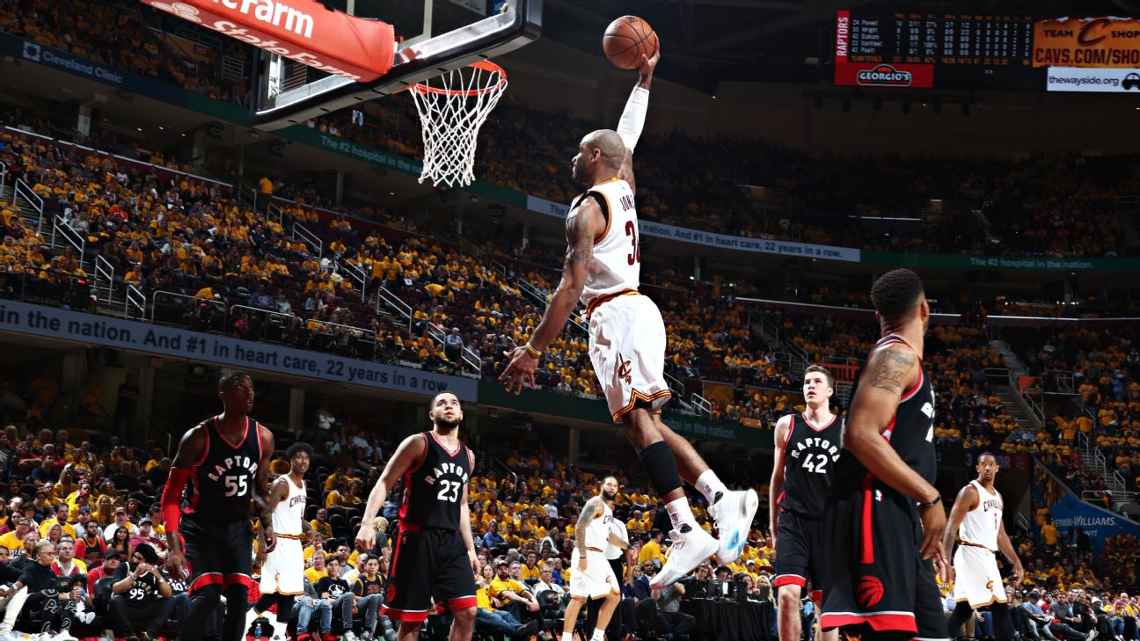 LeBron to Pay Jones' Fine For Trash-Talk T's – For the second straight postseason, LeBron James is opening his wallet to pay for the fallout from something teammate Dahntay Jones did against the Toronto Raptors. Jones played three minutes at the end of the Cleveland Cavaliers' 115-105 Game 1 Eastern Conference semifinals win over the Raptors on Monday and picked up back-to-back technical fouls for talking trash to Toronto's Norman Powell, which earned him an ejection with 18.7 seconds remaining. The technicals come with a $3,000 fine attached to each of them, levied by the league. Jones, who signed with the Cavs on the final day of the regular season, is earning only $9,127 in salary with the team, a prorated amount of the veteran's minimum contract he inked.
Also…
Nene Grabs Dedmon by Neck, Gets Ejected – With the Houston Rockets blowing out the San Antonio Spurs 126-99 in Game 1 of their second-round series, tensions boiled over at the end of the third quarter. San Antonio's Dewayne Dedmon went face-to-face with James Harden, and the two exchanged words. Houston center Nene Hilario came to his teammate's defense and grabbed the neck area of Dedmon in an attempt to push him away. Officials quickly intervened before the situation escalated further. Nene was ejected for his actions, and Dedmon and Harden each received a technical.
And…
Kerr, Out Indefinitely, Undergoing More Test – Golden State Warriors coach Steve Kerr will continue to have medical tests and procedures this week at Stanford. He remains out indefinitely. Kerr has been sidelined by symptoms, including migraines and nausea, related to complications from the back surgery he had almost two years ago. Assistant coach Mike Brown will continue to act as head coach of the Warriors for Game 1 against the Utah Jazz on Tuesday, as he did for Games 3 and 4 of the Warriors' first-round series against the Portland Trail Blazers.