NHL Stanley Cup Finals: 6/8/17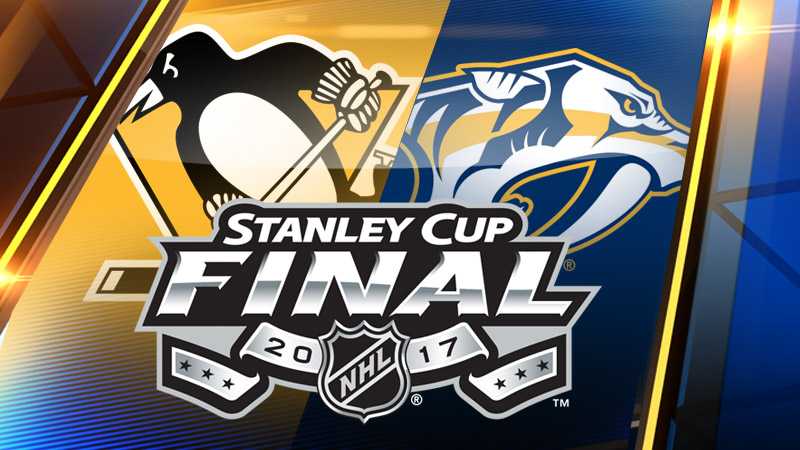 Thursday's Game:
Nashville Predators 0 – Pittsburgh Penguins 6   (PIT leads 3-2)
Highlights: The defending champions provided an emphatic reminder of why they're on the cusp of history with a 6-0 demolition of the Nashville Predators in Game 5 of the Stanley Cup Final to take a 3-2 lead. The Penguins chased Pekka Rinne with a three-goal barrage in the first period and kept it going against backup Juuse Saros to push the Predators to the brink of elimination for the first time during their run to the final. Evgeni Malkin made it 3-0 just before the end of the first period at 19:49 with a slapper from the left face-off circle. Conor Sheary gave Pittsburgh a 4-0 lead 1:19 into the second period. Jake Guentzel was awarded the secondary assist on the goal. Matt Murray stopped all 24 shots he faced Thursday to earn the shutout. Rinne made six saves on nine shots in 20 minutes of ice time before ceding the crease to Saros, who stopped 12 out of 15 shots.