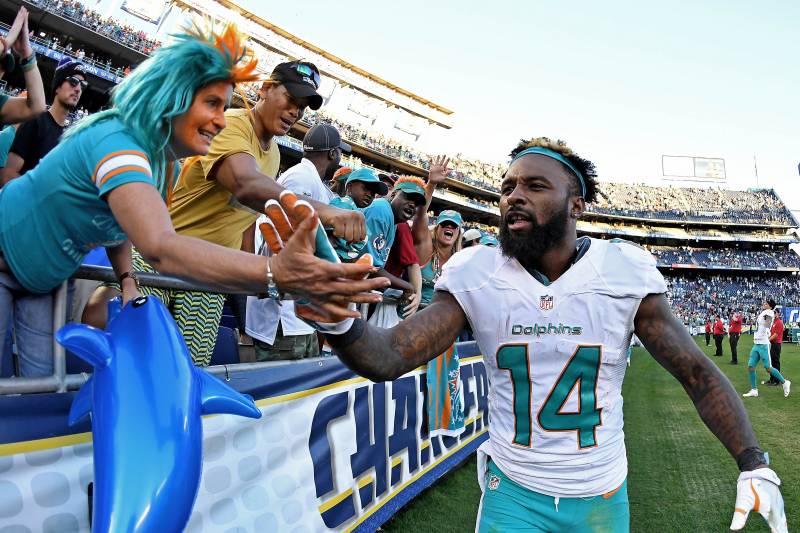 Dolphins Use Franchise Tag on Receiver Landry – The Miami Dolphins have decided to use their non-exclusive franchise tag on wide receiver Jarvis Landry.
The team tweeted the announcement Tuesday, the first day teams can use their franchise or transition tags. The salary for wide receivers getting the franchise tag this offseason is expected to be around $16.2 million, which will be quite the raise for Landry, who made $894,000 last season. The tag will hold Landry in place while the Dolphins try to make progress on a long-term deal. Because the team is using its non-exclusive tag, Landry is free to sign an offer sheet with another team. Should the Dolphins choose not to match an offer sheet for Landry, they would be due two first-round draft picks from Landry's new team.
Luck:  'Ship has sailed' On 2nd Shoulder Surgery – Colts quarterback Andrew Luck says the thought of having a second surgery on his right shoulder has "sailed." Luck, who is continuing his rehabilitation on his surgically repaired right shoulder, did not attend a Town Hall event held by the Colts on Tuesday. However, he did a pre-recorded video interview with Sports Illustrated's Peter King, who emceed the event, and it was aired for the audience. "Oh, [surgery] is not an option for me right now," Luck said. "I feel very, very good about where I am. So that ship has sailed in my mind, which is also a bit of a relief. I'm not going to lie." New Colts coach Frank Reich said he's "hopeful" that Luck will be back once the team starts offseason workouts in April.